Invitation to attend The 19th International Symposium on Rice Functional Genomics (ISRFG 2022)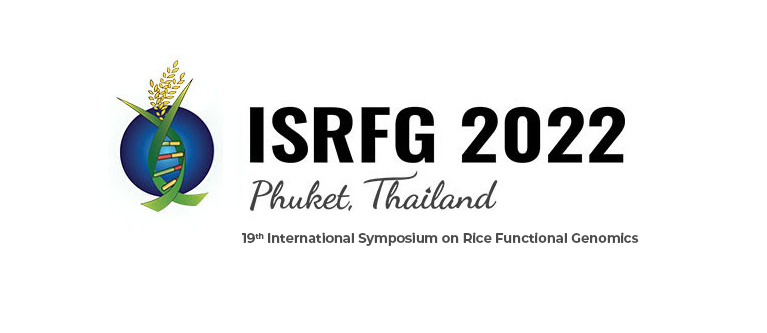 Invitation to attend
The 19th International Symposium on Rice Functional Genomics (ISRFG 2022)
DETAILS
Registration Fees: Please check early-bird rates at www.ISRFG2022.org
Free registration for Thais: Please apply at <www.ISRFG2022.org>
Optional Online for Orals, Posters, or Attendees
Venue: Le Méridien Phuket Beach Resort Hotel, Phuket, THAILAND
Date: 4 - 7 November 2022
Organizer: Rice Science Center, Kasetsart University
Abstract submission by: 30 September 2022
Register now: https://www.isrfg2022.org

It is our great pleasure to invite you to the upcoming 19th International Symposium on Rice Functional Genomics. ISRFG is a history-long annual meeting stemmed back from the completion of the Rice Genome Sequence in 2002. In the frontier of functional genomic era, we will join to exchange latest discoveries, breakthroughs, and insights leading to the greatest impacts on scientific knowledge and innovations. This time the symposium will be set mainly for onsite, on a white sandy beach at the 5-Star hotel, Le Méridien Phuket Beach Resort Hotel, Thailand, from November 4-7, 2022. Together we will build pathways for driving the next Green Revolution to secure enough food and nutrition for humanity facing extreme global warming and climate change. Building around such a strategic theme, research topics may cover advances in functional genomics, resistance to multiple biotic and abiotic stresses, improved sufficiency, efficiency, and productivity, and enabling enhanced whole-plant nutrient density. The scientific program will include plenary lectures, invited speakers, oral, and poster presentations. The conference will facilitate effective online and electronic poster manuscript.
As the world's rice production is challenged by extreme climate conditions, we hope that this gathering may uncover multiple approaches to realize more climate-smart, nutrient-dense rice cultivars for eco-friendly farmers and consumers in the developing world.
Please make personal arrangements for your insurance coverage (life and medical) during the period of the conference. We wish you a safe journey to the 19th International Symposium on Rice Functional Genomics and look forward to welcoming you at the event.